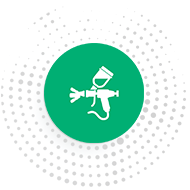 Seawater contains a significant concentration of dissolved salts and as a result, ship corrosion continues to be a major hazard for the industry.
Corrosion Prevention is essential in reducing maintaining costs and extending the service life of shipping vessels.
Our strong track record and reputation for reliability have enabled the Group to be appointed as "Resident Contractor" to provide corrosion prevention services in several established shipyards in Singapore and Batam, Indonesia.
Our customers include Keppel Group of companies, Singapore Technologies Group of companies and PaxOcean Group of companies.